Are you planning an event and you want to take it over the top?
Get Scoops to go!. You can now rent our Best of Both Worlds Food Truck or have Scoops Ice Cream dishes ready for your guest.
For booking, and date availability please visit our food truck web page. Or for more questions please contact the office at 920-464-1310. Leave a message if we don't answer. Call early to reserve your date. Summer only has 14 weekend!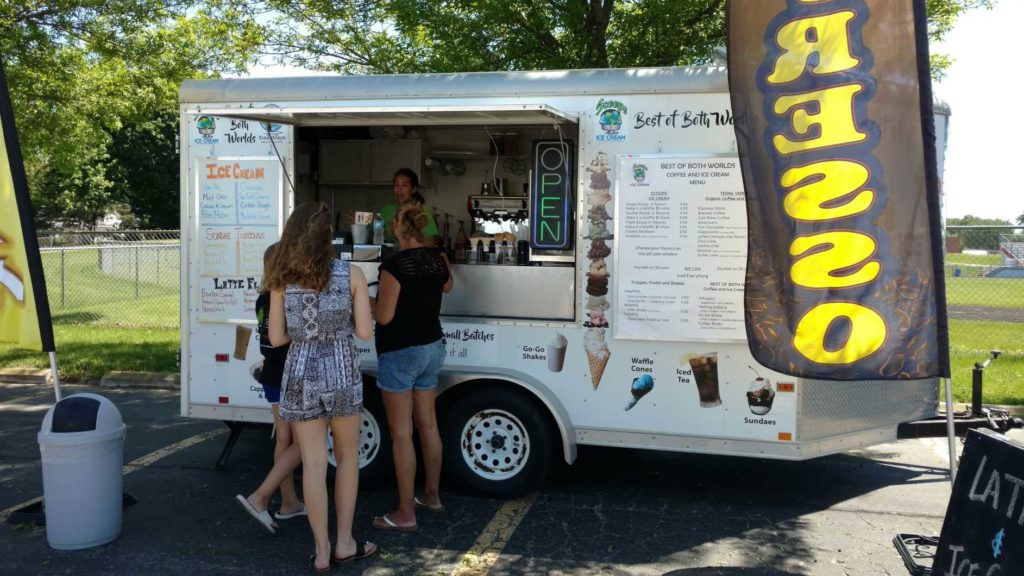 The Best of Both World Mobile bring you a unique menu that literally combines the best of our two wold of coffee and ice cream. This menu is unlike what is found in our traditional menus at Scoops or Terra Verde. At the same time everyone can enjoy our delicious handcrafted ice creams and amazing organic coffee creations.